Key Features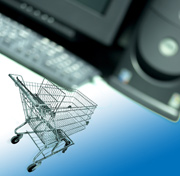 Snap is entirely flexible and can be adapted to suit the needs of a variety of industries. It can even be 'white labelled' to fit seamlessly with your existing web site to ensure consistency.
The easy to use seven step navigation will ensure that your on-line customers will have no problems in signing up any time of the day or night. Payment details are checked live and verified to avoid any data entry errors and registration is confirmed to both the customer and to you by email. Snap can even be used by your on-site sales staff to provide an efficient and paperless method of setting up Direct Debits.
What you need to know:
Postal Address Lookup online
Instant Bank Account Validation
128bit SSL Server Security
Easily attached to your web site
NO OIN (Originator Identification Number) required
Approved by all clearing banks
Complies with all BACS processing regulations
Easy 7 step navigation
New sign up's receive a personalised email with editable text.
You receive email notification of each new sign up
Snap can be adapted to allow paperless sign up on trade premises, this is ideal for health clubs and leisure centre operators including local government.
Harlands Group operators of Snap is an experienced BACS approved Bureau which means snap can be attached to an OIN for existing Direct Debit users.
Sign up for Email Updates