Benefits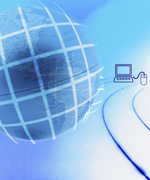 Direct Debit is universally recognised as a protected and effective way for customers to pay their bills regularly and on time. Snap, developed by The Harlands Group, goes one step further.
This fully on-line system enables your potential customers to set up a Direct Debit in payment for memberships, subscriptions or services provided by your company. Being quick, easy to use and completely paperless it offers your potential customers the immediacy that is expected in today's modern society.
Snap can support your existing marketing and sales opportunity by making it easier for your potential consumers to sign up. It is approved by all clearing banks and complies with BACS processing regulations. You don't even need an originator identification number (OIN) as the group operator, The Harlands Group, are able to collect as a third party.
Sign up for Email Updates